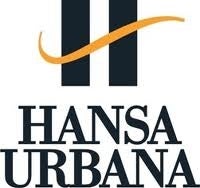 Novo Cancun counts with the support and experience of Hansa Urbana, a Spanish enterprise created in 1988 with a strong presence in the Mediterranean Coast.
Nowadays, Hansa Urbana consolidates as one of the most important real estate development firms in Europe
Hansa Urbana has an aggressive growth stategy that includes international ventures such as Novo Cancun, located in the best Mexican resort destination: Cancun.
Only 30 Years ago, Cancun was only an island of white, powdery sand beaches surrounded by the turquoise tones of the Mexican Caribbean Sea.
Today, it is a universally recognized destination. Cancun and its dream-like surroundings offer their visitors multiple attractions to make their vacations unforgettable. The modern and luxurious Hotel Zone in Cancun extends along the 18 mile-length of the island.
On the Kukulkan Boulevard there is a lineup of restaurants, shopping centers, marinas, golf courses, car rental companies and travel agencies offering tours to all important sites in the region. This avenue has also 112 hotels spread along the Mexican Caribbean shore and on the lagoon side, facing the emerald hues of the jungle.
Click here for more details!

Quick Contact
Shaun Raffie
Behroyan & Associates
1495 Clyde Ave
West Vancouver
BC
V7T 1E9
Mobile:
604.779.2549
Phone:
(604) 281-3400
Email:
shaunraffie@behroyan.ca